— Title Loans done right! —
Pioneer Loan Center
Las Vegas, NV — Since 1999
Hacienda & Eastern
5300 S Eastern Ave — Las Vegas, NV 89119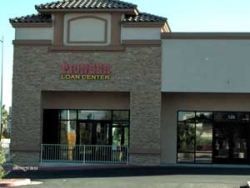 ---
Decatur & Charleston
803 S Decatur Blvd — Las Vegas, NV 89107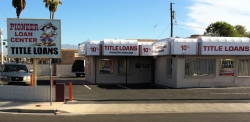 ---
9am to 6pm Monday - Friday
9am to 5pm Saturday
Closed Sunday
There are times we all need a financial life raft for a few weeks and we can't or don't want to go to family or friends.
That's why we are here!
Our mission is and has always been to help those who don't have a line of credit with the bank, those who need a short-term loan without heartache and to help make sure our customers are able to stay afloat.
We believe when you succeed we succeed:
Pioneer Loan Center has been giving a financial life raft to Las Vegans since 1999.

With Pioneer we guarantee you'll be completely out of debt in 7 payments!
With us there is NO FICO Credit Check.

We have two locations to help all of Las Vegas.

Payments can be made over the phone.
The process of getting a loan is easy and we provided a full list of all the requirements you need to bring in.